Two Bedroom Cabaña Suite
Clark's Cay is a 4-acre All-Inclusive island oasis on the south side of Guanaja that offers incredible seascapes throughout. Originally held as a private island, the resort reopened to the public in 2018 following a substantial renovation. This included the installation of an open-air restaurant and bar, an infinity pool and spa along with a meandering lazy river to watch the sunset.
The island accommodates of up to 20 guests in 7 Standard Rooms, 1 One-Bedroom and 1 Two-Bedroom Suite. All are air conditioned with wrap-around porches to enjoy the sea breeze.
Clark's warm and welcoming staff members are committed to going above and beyond. They make sure every guest leaves feeling like they have had the vacation of a lifetime.
Check out our One room Cabañas and One Bedroom Cabaña Suites!
For up to 20 guests in 7 standard Cabañas, 1 one bedroom Cabaña and 1 2-bedroom Cabaña suite.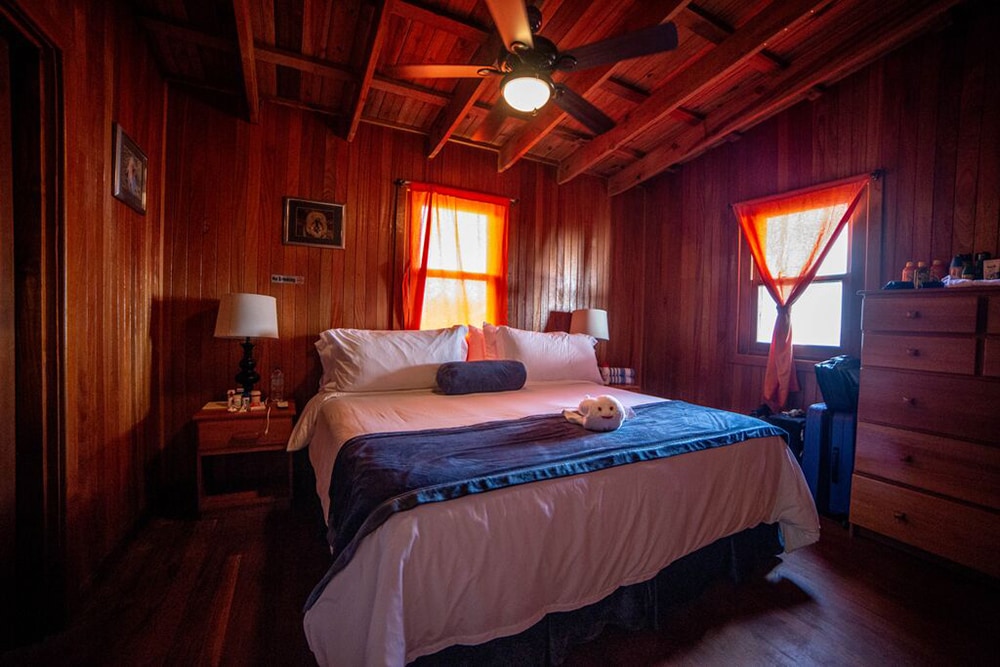 780 sq ft total
Cabaña Sol
Both Room #5 and Room #6 have two twin beds, convertible to a king bed
4 persons per room
Cabaña Sol is a 2 Bedroom/2 Bathroom Suite located on a second story above the boat house. This premium unit offers an expansive, private deck overlooking the ocean. This amazing deck is positioned in such as way that it is actually possible to watch the sun rise in the morning and have a front row seat for the sunset as well. Inside is a spacious living area with more than enough room for 4 or 5 people to comfortably enjoy.