Had your fill of armchair travel? Then get ready to put those tray-tables away!
Cabanas on Clark's Cay is ready to welcome international travelers beginning on Saturday, August 1, 2020, subject to Honduras Government actions.  Though the government has not yet issued an official announcement, they have opened the Roatan Airport for international arrivals as follow:
United Airlines is scheduled to resume flights into Roatan on July 6, 2020, from Houston.
American Airlines is scheduled to resume flights into Roatan on July 11, 2020, from Miami.
Delta Airlines is scheduled to resume flights into Roatan on August 1, 2020, from Atlanta.
Show the world you are ready to travel again!  Come see us and enjoy our Reopening Special Package rates.  Seven-night package rates have been discounted $300.00 per person for single and double occupancy and $200.00 per person on triple occupancy (where applicable.)
This special is available for travel August 1, 2020 - July 31, 2021, but only if booked prior to October 16, 2020!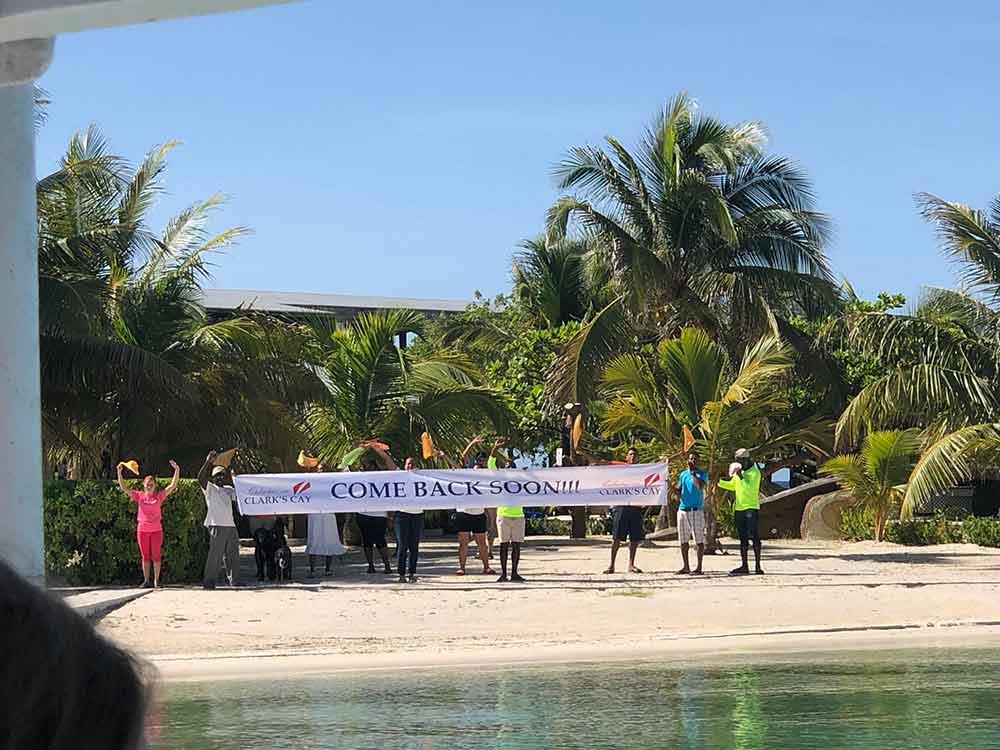 Purchase the Nitrox upgrade at the time of reservation or at a minimum of 14 days prior to arrival at a discounted rate of $120.00 per person, or pay $143.00 including tax once you are on the property.
Not yet Nitrox Certified?  Well now is your chance!
You can choose to take this short course one of two ways: purchase the E-Learning module from PADI and study the academics online at your convenience or read and study the course Manual once you arrive.
Once the academic portion is completed, simply do a quick review of the material with our instructor and take an exam. Analyze 2 tanks before your next dive and Ta-Da!  You can be registered as an Enriched Air Nitrox diver with PADI.